Becoming Chairman: Q&A With Future AGMA Chairman and Insight to Why Industry Professionals Should Join Association Boards
By: John Cross, President, ASI Technologies, Inc.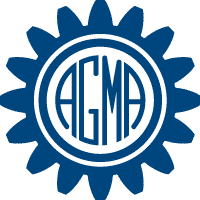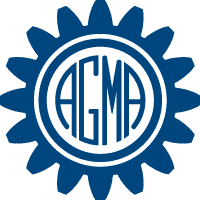 How long have you been associated with AGMA and how long have you been on the board of directors?
I have used AGMA standards since I began my career in 1985. I began my association with AGMA in 1997 when I began working at ASI Drives, an over 30-year member of AGMA. I have been happily serving in various board functions since 2013 when Dennis Gimpert asked me to join the board.

Do you think that your time on the board has helped you as a member (or a business) trying to grow the industry?
There is no other way I would have met and worked with as many high level business leaders as I have without being on the AGMA board. I have learned so much and have advanced my career as well as my companies' success thanks to the networking afforded to me by being a member of the AGMA board.
How does the industry (or any industry) benefit from an involved and dedicated board?
An association exists to create value for its members.When members are not engaged with their association they obviously are not going to get any value from being a member.Conversely, the more a member is engaged, the more value they will get out of an association. Therefore it is important for the board to direct the association to actions which engage the membership.
You will be taking over as Chairman of the AGMA Board of Directors this April. How are you preparing for this new role and how do you think it is different than what you have done with AGMA in the past?
Taking over as Chairman is a very humbling experience. The previous Chairmen, whom I have had the pleasure of working with, are all incredibly intelligent, thoughtful and welcoming. I know I will struggle to live up to their example but I also know that they will be available to help me if I need them. Matt and his staff are outstanding at guiding the new Chairman into their new role. Having just completed a strategic planning session with the board and the BMEC I am excited to implement the strategic initiatives that came out of that meeting. More information to come.
What do you recommend (give advice) to others (not specifically AGMA) looking to join a board?
I believe that everyone has a maximum amount of "energy" or "capacity" available to them. I am not sure that "energy" or "capacity" are the right words is to describe what I'm trying to say. When you volunteer your time, for any endeavor, you may question whether you have enough "capacity" to handle it. My advice is to try it and if it is a worthy endeavor to you, you may find you have the "capacity" after all. I think this applies to many situations, whether it be joining an Association board, coaching a kids sports team or volunteering your time helping the less fortunate. I hesitate to use the word "capacity" because it implies that you have a finite amount available. What I am trying to describe doesn't have a finite amount. A personal example I can give you is working with a high school robotics team. I can work a full day at my job and then spend 3 hrs with them and finish with more energy than I had when I started and certainly more than I would have after working an 11 hour day. Volunteering my time didn't cost me any energy, in fact I gained energy working with them. This is what a worthy endeavor can do for you. If you make the time, you will get out more than you put in! So, if you think joining an association and volunteering your time to help direct the association, is a worthy endeavor my suggestion is to do it, even if you don't think you have the time, energy or capacity. You may be surprised at the outcome. And, if anyone has a better word to describe energy or capacity, let me know, I'm all ears.
Reposted from the American Gear Manufacturing Association article, March 26th, 2019.